Campus Tours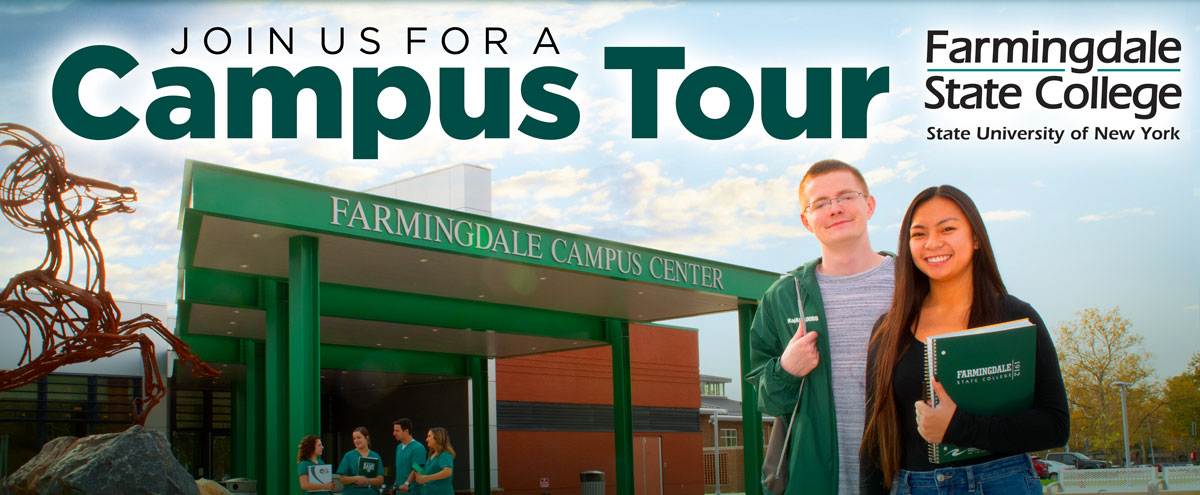 FSC is excited to welcome you back to campus!
In-person tours of the campus will be offered on select days throughout the summer. Tours will start from Quintyne Hall. You will have the opportunity to speak with a representative from the Office of Admissions or Transfer Services prior to your tour. 
Please Note: Due to limited capacity on our tours, we will not be allowing walk-ins. 
The College's requirement that masks must be worn at all indoor events remains in effect. We are implementing this requirement to ensure the safest possible event for our visitors and the campus community. Thank you in advance for your understanding and cooperation, and we look forward to seeing you on campus.

Contact the admissions team at admissions@farmingdale.edu or 934-420-2200 if you have any questions. 
If you are unable to attend one of our in person tours, we also offer a Virtual Tour that you may experience at your leisure.

We can't wait to see you on campus. Choose your date from the calendar below!
August 13, 2022
Campus Tour
Quintyne Hall
Register now
August 15, 2022
Campus Tour
Quintyne Hall
Register now
August 17, 2022
Campus Tour
Quintyne Hall
Register now
August 19, 2022
Campus Tour
Quintyne Hall
Register now